After roughly 7 months Beam has been accepted to official WordPress theme directory. Hooray!
Here are planned updates for the next version:
Move Featured image above Post title and
Add Featured image to Recent Posts Widget area (both of these you can see in the following image)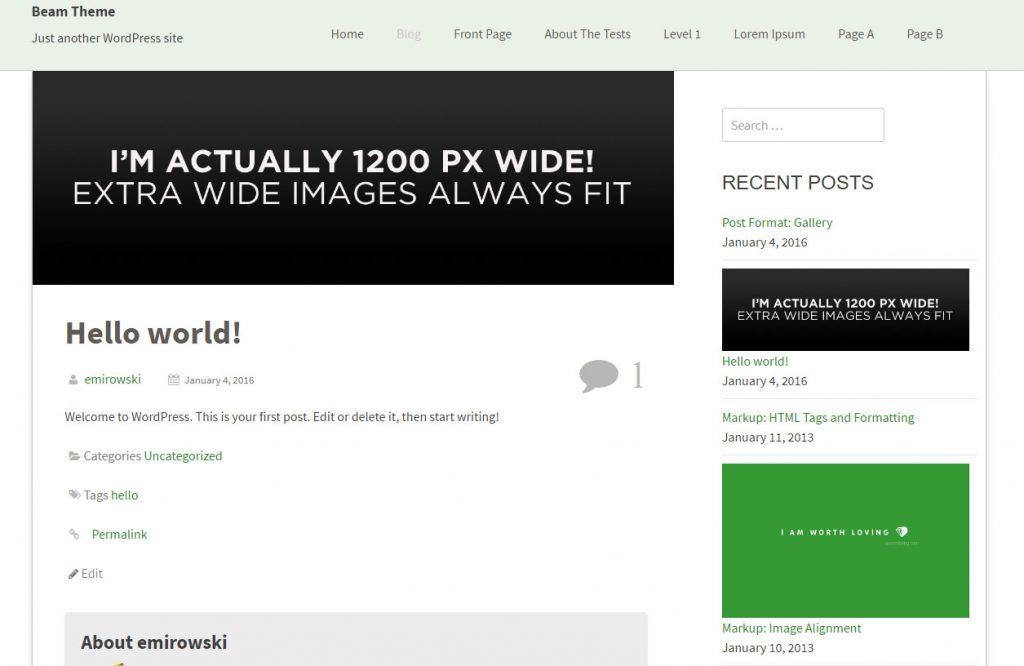 Some other updates I have in mind:
Concatenate and minify scripts for even faster loading time
Adding support for Custom Header images
Social Icons
More Widget Areas
More Menu locations
Child Themes
Improving Squeeze-One Template
Feature requests are welcomed and can be submitted trough Comments.